Ive been collecting Rob / White Zombie Records, CDs and Posters for a while. This is the CDs and records
Soul Crusher Record
This is Bootleg Psycho/ Soul, CD with a radio staion they was on and the Halloween Soundtrack.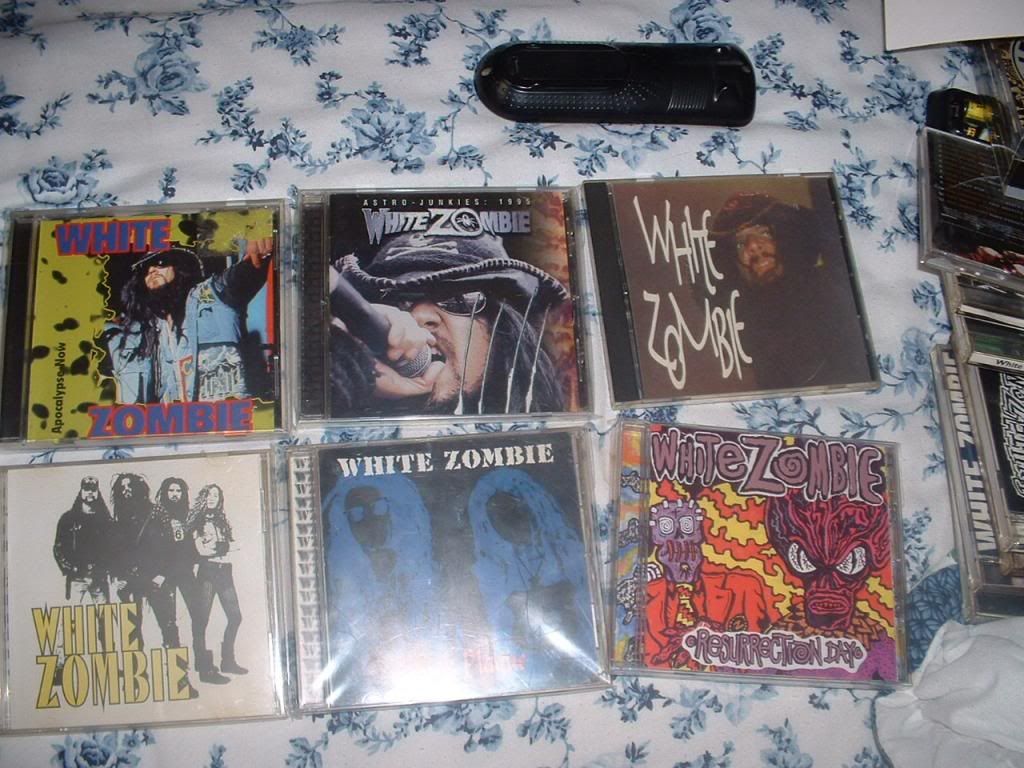 This is the bootlegs Apocalypse Now, Astro Junkies , Demonic Possesions, Live Nov 1992 , Black Plauge and Resurrection Day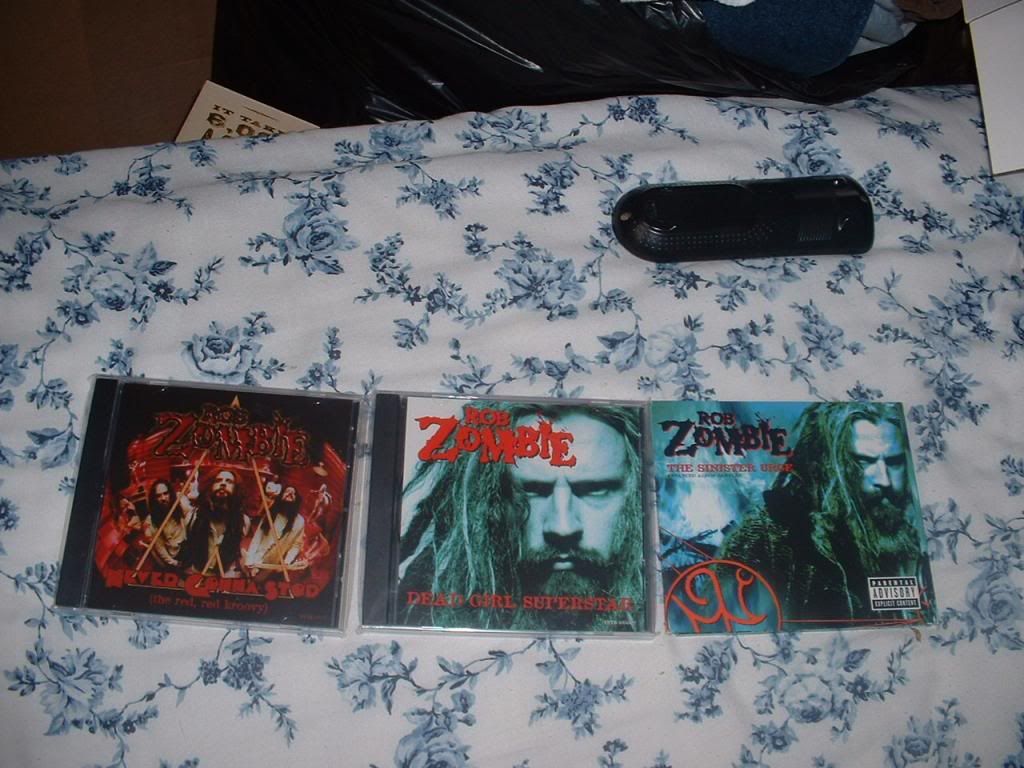 This is the single for Rob Zombies Never Gonna Stop Dead Girl Superstar & the Sinister Urge Advance CD copy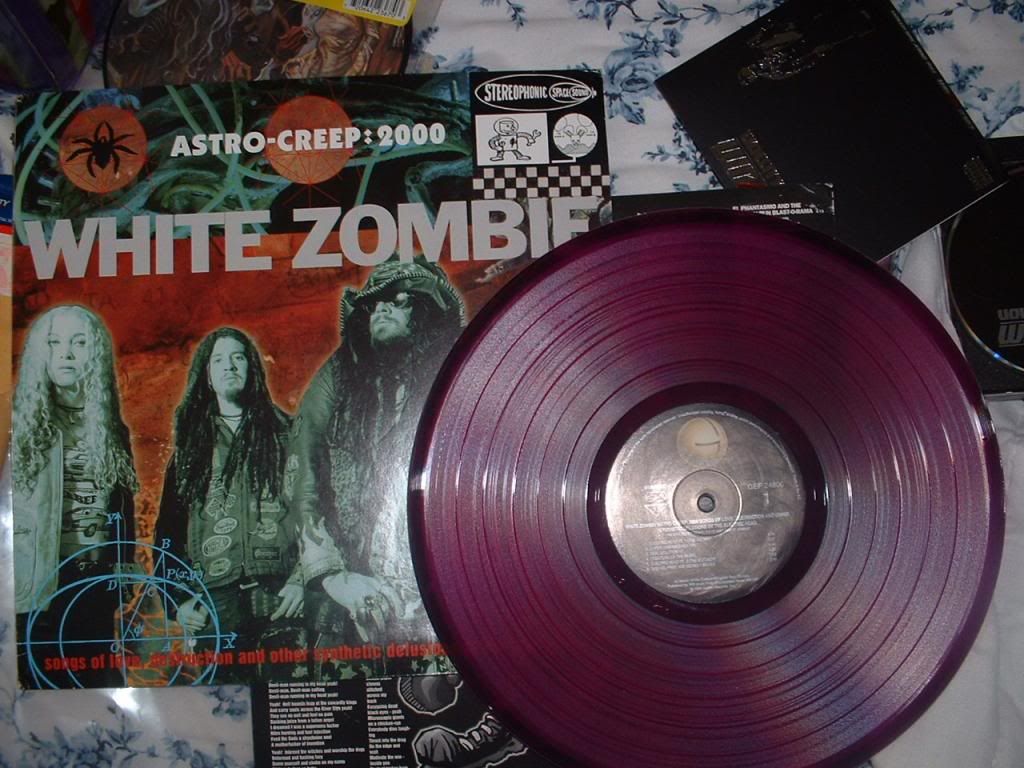 Astro Creep 2000 purple copy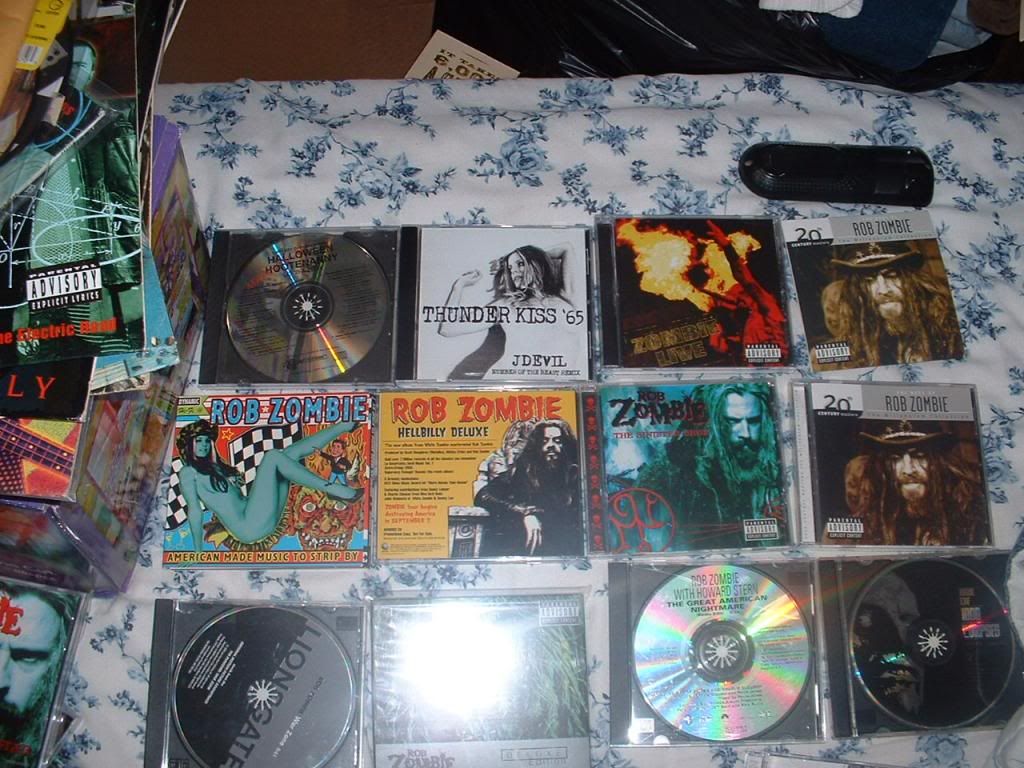 Halloween Hootenanny Advance Copy , Thunderkiss JDevil Remix single, Zombie Live, The Milenium Collection CD/DVD, American Made Music to Strip by, Hellbilly Deluxe promo copy, Sinister Urge , War Zone Single, Hellbilly Deluxe CD/ DVD, The Great American Nightmare single and House of 1000 corpses Advance copy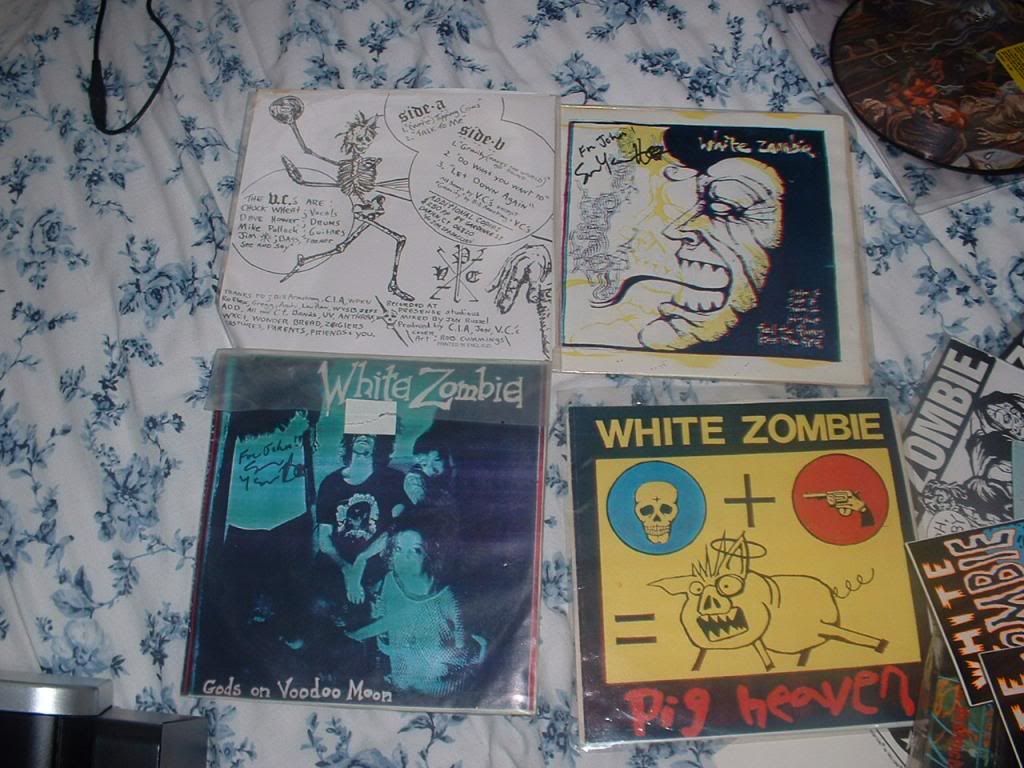 This is Vatican Commandos Just a Frisbee which Rob did the art work for I know its not the actual art work but oh well , White Zombies first record and there second record first and second pressing 2 of which autographed by the Bassist Sean Yseult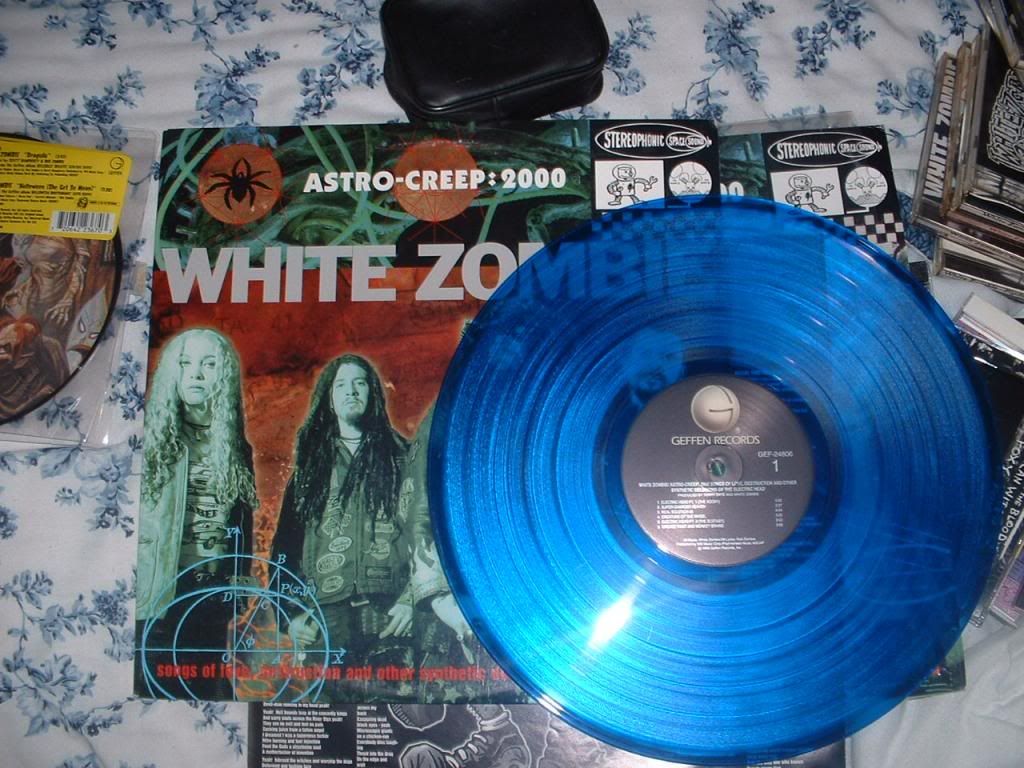 Astro Creep 2000 Blue Copy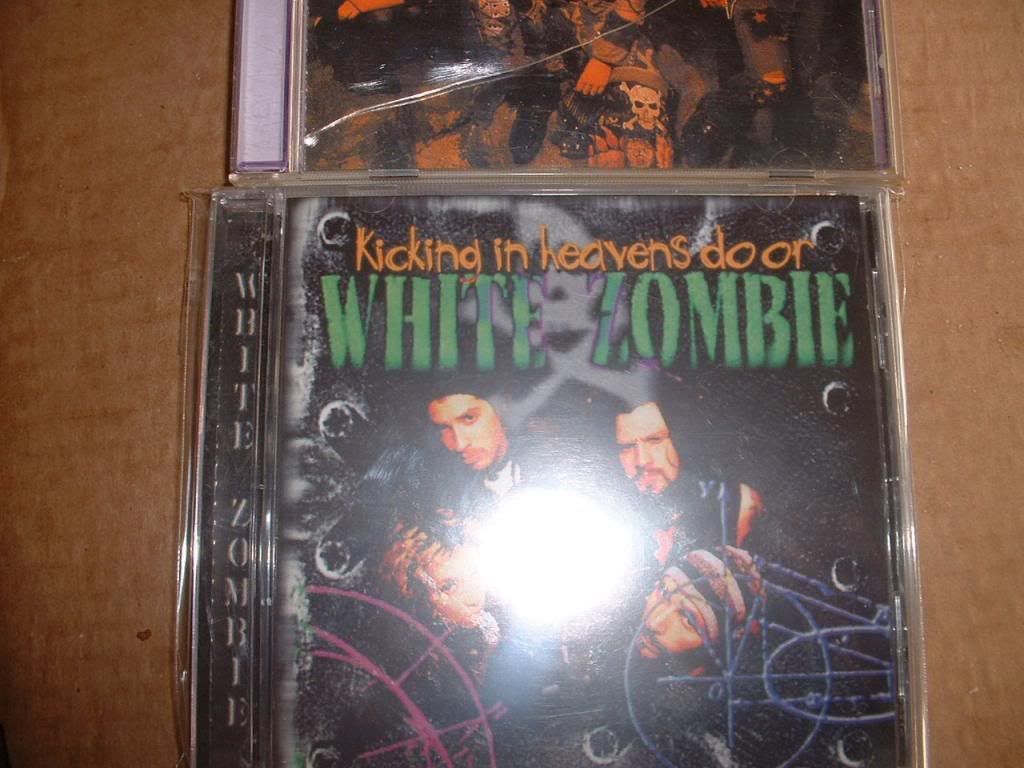 Kicking in Heavens Door Bootleg
Helloween in Vegas Bootleg
Dracula Single 2 picture records
Astro Creep Red Splatter Vinyl
Psycho Head Blowout 4th record
Make Them Die Slowly
2 Living Dead Girl singles, 2 Dragula Singles, Hellbilly Deluxe 1 & 2 , Educated Horses, Hell in a hand Basket, Past Present Future Advance Copy, & real copy, Halloween Hootenanny , Foxy Foxy, Scum of the Earth, and Superbeat singles , Sinister Urge Advance & House of 1000 corpses soundtrack
God of Thunder Black Vinyl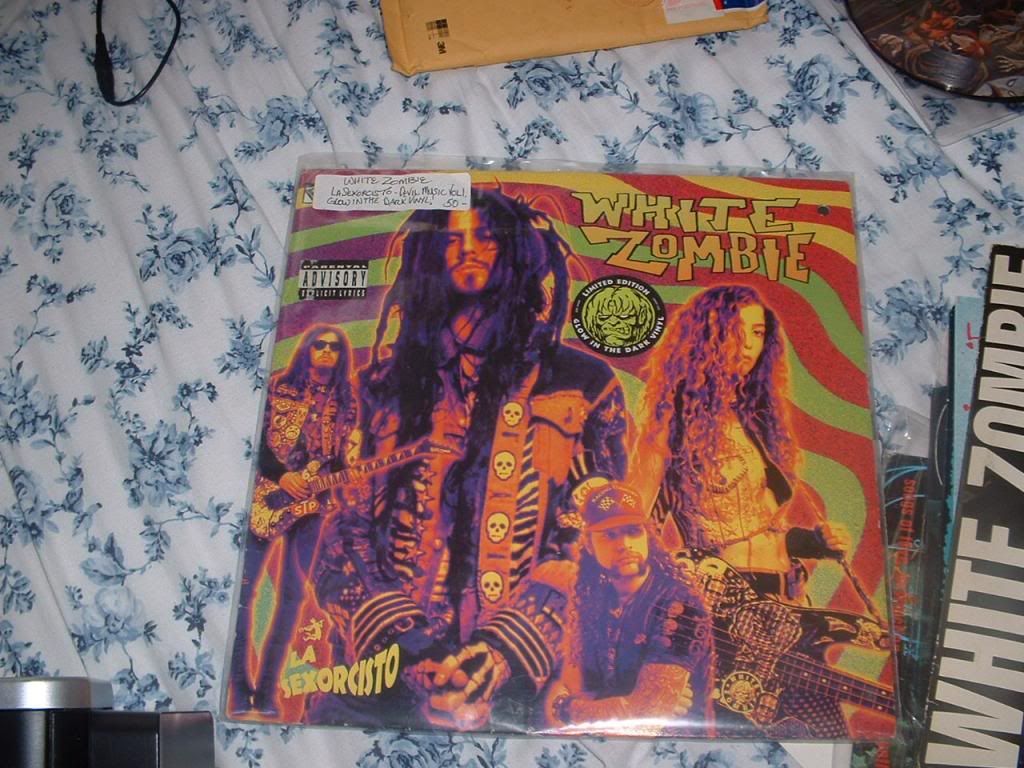 La Sexorcisto Glow in the Dark Vinyl
Super Charger Heaven & Real Solution #9 singles More Human Bootleg Let Sleeping Corpes Lie Box Set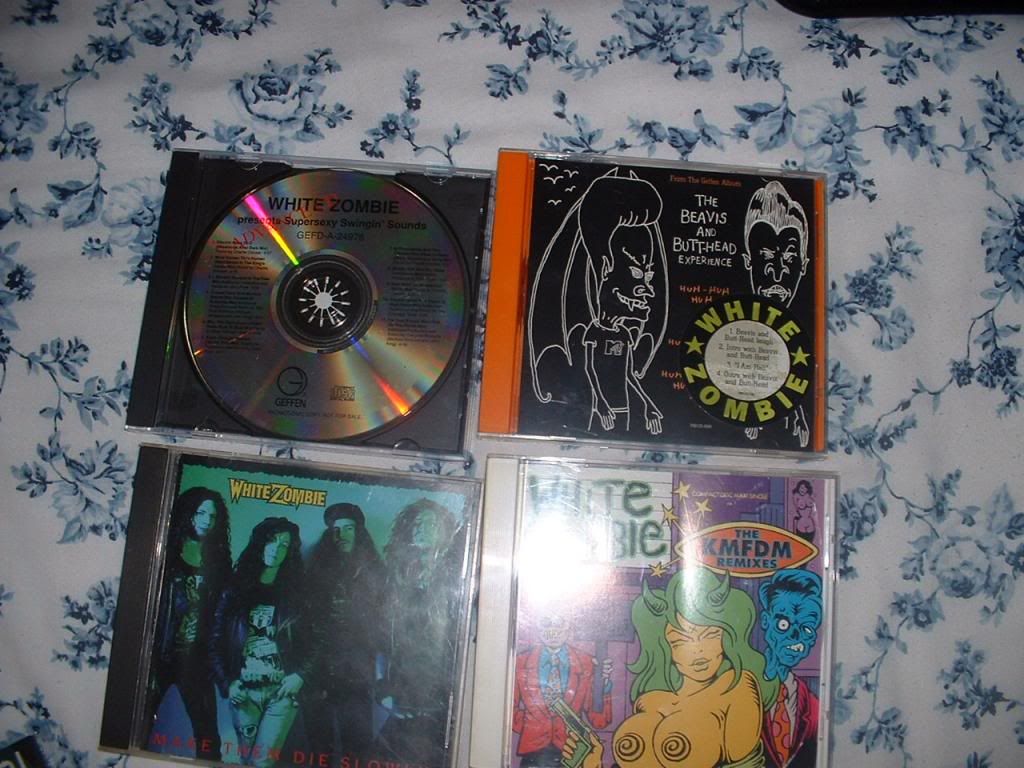 Super Sexy Swingin Sounds Advance, I am Hell Single, Mae Them Die Slowly & The KMFDM Remixes
Zombie Classics 7 Hits from hell, More Human and Thunderkiss singles & Super Sexy Swingin Sounds
More Human , The One & Electirc Head Part 2 Singles, The Heavy Stuff Sampler, La Sexorcisto and Make them Die slowly/ God of thunder bootleg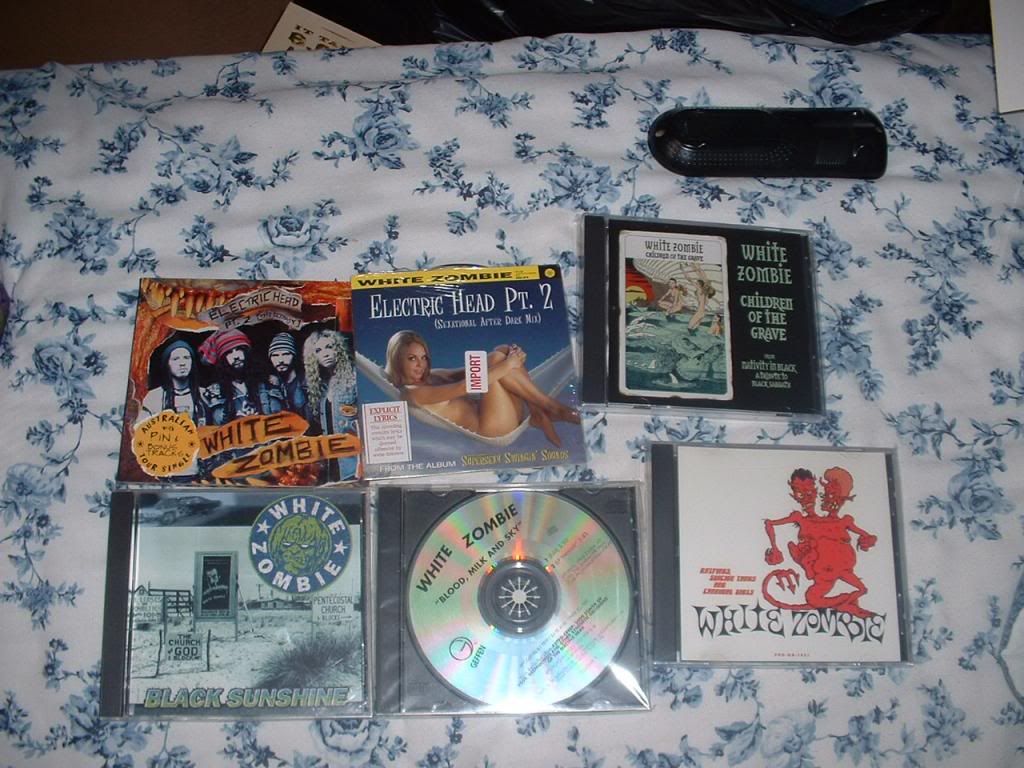 2 Electric Head Part 2 singles , Children of the Grave, Black Sunshine Blood Milk & Sky and Ratfinks Suicide Tanks & Canibal Girls singles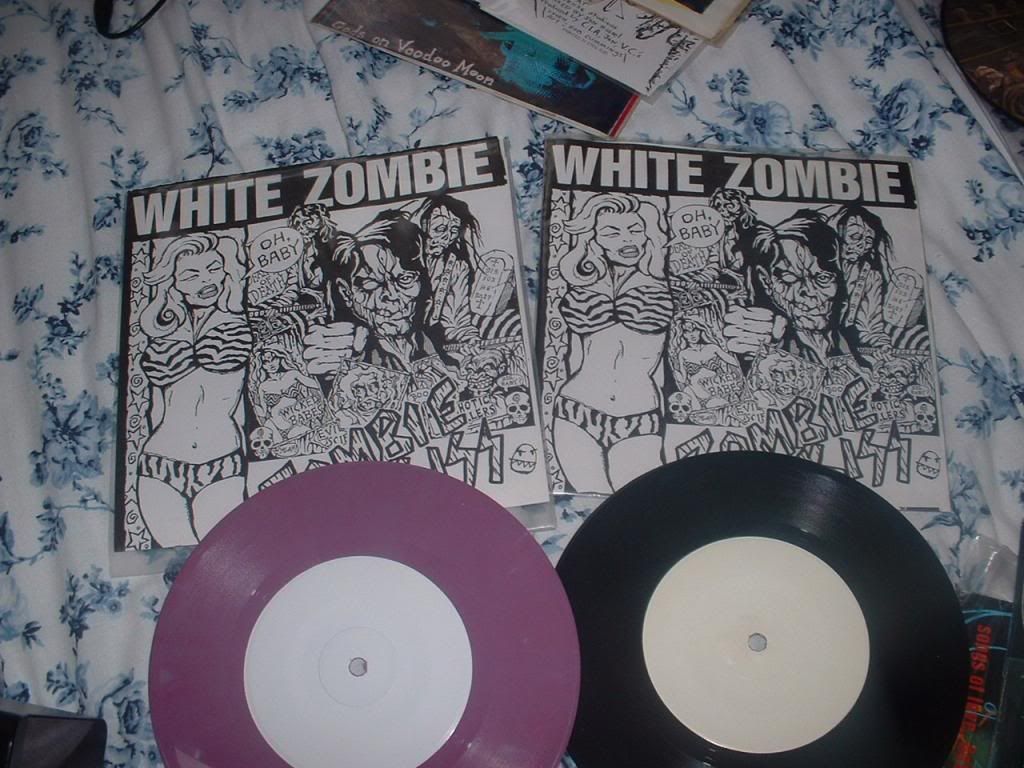 This is the only bootleg I know of on record. This is the black & purple versions.