I'm still selling the RB promo poster, etc. etc. Just can't remember all the details. hit me up if anyone is still interested.
Shirts, two for 10. Let's move this shit! Please ! Also, I'm negotiable. I need money.
Also: the more you buy, the better the deal. Discounts and extras yo. D's and E's.
CDS
Bass-ment Cuts sealed 10
2 Dope Fuck off 10
AJB slipcase Jack 10
AJB slipcase Jake 10
Hokus Pokus Blue 20
Hokus Pokus 4 track green 10
Chicken Huntin' Slaughterhouse single w/ Fabulous - offer
Halls of Illusions 1 track promo
Halls of Illusions 4 track single
Dark Lotus - Opaque Brotherhood Deluxe (spelled 'deuluxe' on spines) sealed 7
Esham acid rain 7
Esham closed casket 10
Zug Izland Cracked Tiles. 10
Heavy Metal 2000 7
Twiztid We Don't Die promo 15
Fright Fest 2005 30
Twiztid End of Days 20
House of Krazees home sweet home
CASSETTES
2dope Fuck Off yellow 2 track sealed (offer, never seen another sealed)
Mr. Rotten Treats OG 20
Cykosis - Bloodstains 10
XMAS 94 sealed 10
Chicken Huntin' slaughterhouse single (contrary to what the site says, mine is open, but the sticker is on the actual slipcover, in the lower left) 15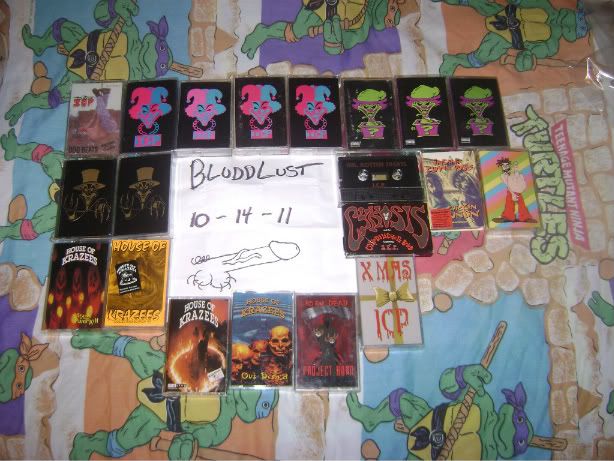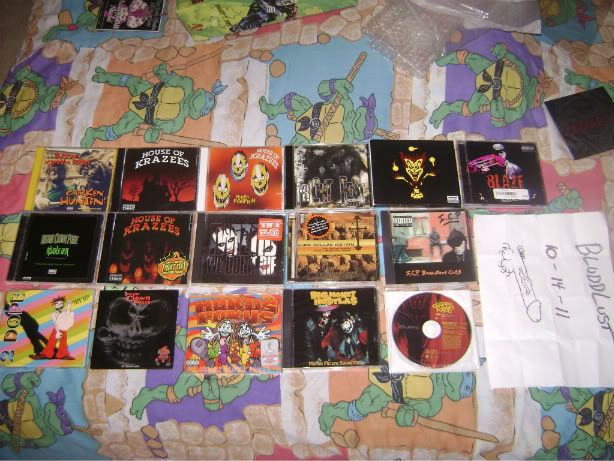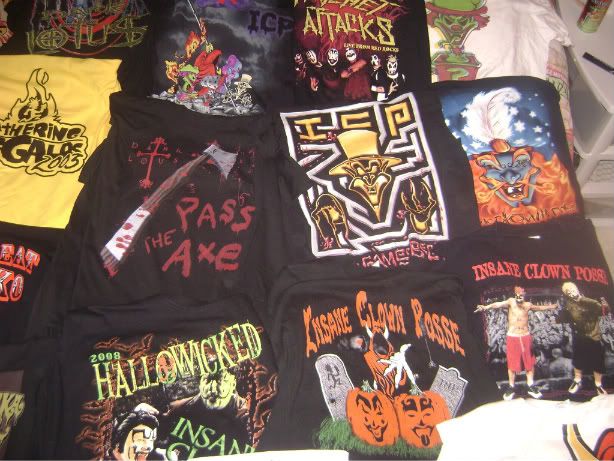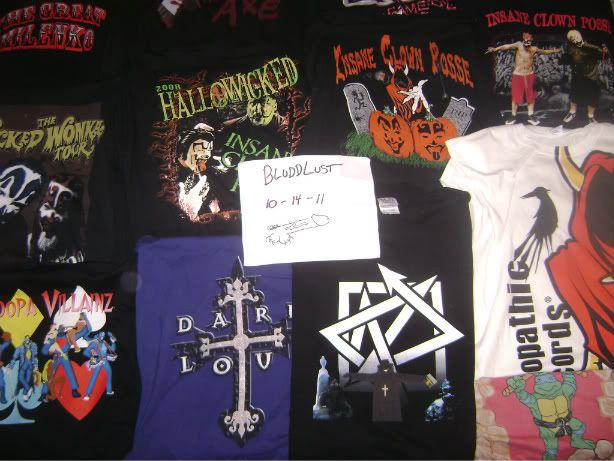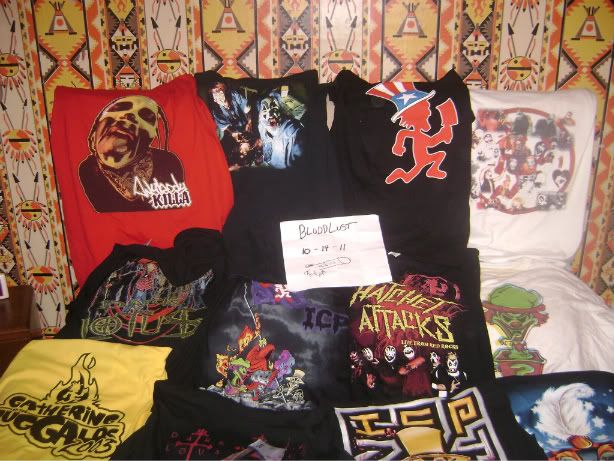 All shirts above, any two for 10
Now if, AND ONLY IF, I get some really good offers, I'll let go of these as well. But I need money so we'll see what happens.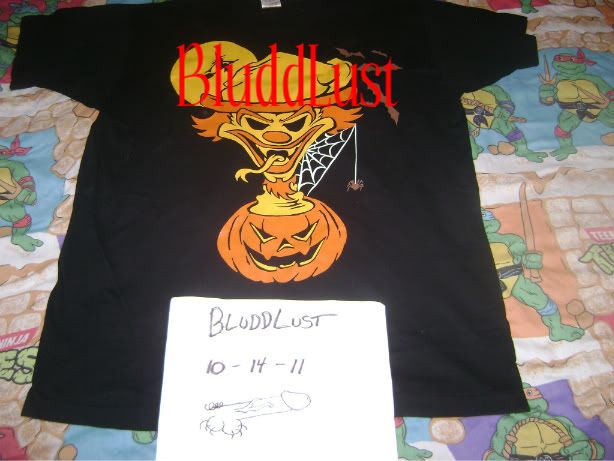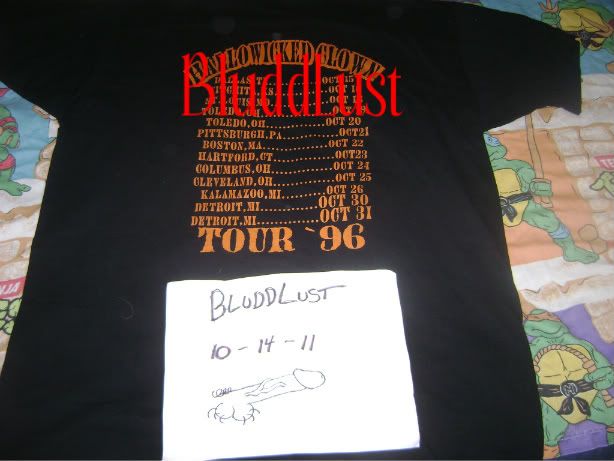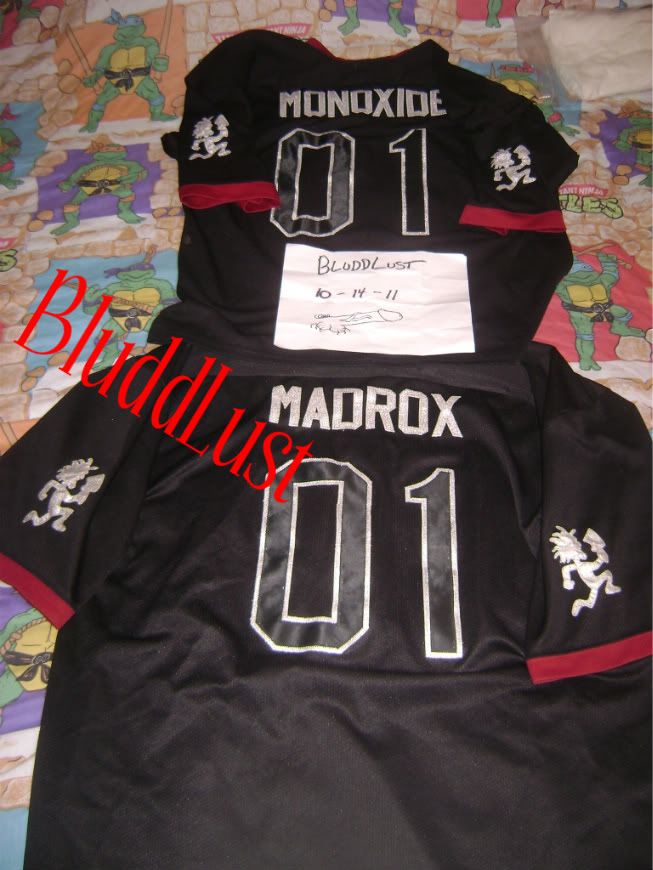 MONO 01 Lotus crew $325
MADROX 01 Lotus crew $425
OR buy both for 600 shipped