04-01-2011, 06:10 PM (This post was last modified: 09-17-2014, 12:14 AM by awizardnamedOrKo.)
Jerseys:
Lotus #6 football w/Lotus nameplate
Psy Hatchetman all blk football 3x
Psy #1 Juggalo OG blk baseball majestic 3x

Tech N9ne #9 Everready blk football 3x
Tech N9ne #9 limited edition K.O.D. blk football 3x


Hoodies:
Lotus blk DL outlined w/cross embroidered 3x
Twiztid blk BaTwiztid silk screened xl
Twiztid 2012 blk mosty silk screened 2x
ICP blk joker cards all over print zip up with J face paint hood 3x


Shirts:
Lotus 06 group reprint xl
Lotus Black Rain multi cross xl
Lotus Black Rain glow in the dark xl
Lotus Black Rain football players xl
Lotus Black Rain cross hairs (hunters) xl
Lotus Black Rain album cover xl
Lotus Opaque Brotherhood tour xl
Lotus Blossom logo Kali 3x
ICP C.O.C. xmas xl
ICP Ringmaster 03 reprint xl
ICP ICP w/6 cards on sides xl
ICP AJB wicked clowns blank back xl
ICP Ringmaster long sleeve 03 reprint xl
ICP Bizzar long sleeve xl
ICP long sleeve hooded joker cards hatchetman xl
Twiztid long sleeve hooded many faces hatchetman xl
Twiztid Man's Myth demon xl
Twiztid album college Twiztid outline xl
Twiztid Nosferatu xl
Madrox blk Phatso skinny bitch! xl
Rydas blk w/red crown xl

Tech N9ne blk OG Tech N9ne embroidered 3x


Posters:
Lotus hunters
Lotus scarecrows
Lotus space (door sized)
Rydas Rydin Dirtay
Twiztid mosty in stores June 22
Twiztid Green Book
Twiztid Batman
Twiztid many faces of... Mono & Madrox
Twiztid Abominationz blacklight
ICP Riddle Box blacklight
ICP Milenko blacklight
PSY Records blacklight
Violent J W.O.T.H.
Blaze alley way
Hallowicked 01


CD's:
Lotus TFTLP OG red cross
Lotus TFTLP gold cross
Lotus Black Rain OG
Lotus Opaque Brotherhood
Lotus Opaque Brotherhood tour edition misprint
Rydas Dumpin OG
Rydas Rydin Dirtay
Twiztid Mosty Island
Twiztid Freek Show
Twiztid Mirror Mirror OG
Twiztid Green Book OG
Twiztid CC3
Twiztid Man's Myth
Twiztid Mutant
ICP C.O.C reprint
ICP Ringmaster reprint
ICP Riddle Box reprint
ICP Amazing Jeckel Brothers OG
ICP The Wraith Shangri-La
ICP The Wraith Hells Pit
ICP FF 1&2
ICP FF 3
ICP FF 4
ICP Mutilation Mix
ICP Terror Wheel
ICP Tunnel of Love XXX
ICP Beverly Kills
ICP Bizzar/Bizaar
Blaze 1 Less G in da Hood deluxe G
Blaze Colton Grundy
Blaze Clockwork Grey
Anybody Killa Hatchet Warrior
Anybody Killa Dirty History
Psychopathics from Outer Space 2
Psychopathics from Outer Space 3
Psychopathic Records Holiday Heat
Psychopathic Records American Psycho
D.J. Clay Let 'Em Bleed 1
D.J. Clay Let 'Em Bleed 2
D.J. Clay Let 'Em Bleed 3
Mike E. Clark Murder Mix 1
Mike E. Clark Murder Mix 2

Tech N9ne Anghellic S/M reprint
Tech N9ne Absolute Power
Tech N9ne EverReady
Tech N9ne Misery Loves Kompany
Tech N9ne All 6's and 7's
Tech N9ne Strange Land


DVD's:
Big Money Hustlas
Big Money Rustlas
Hatchet Attacks
Purple Show
Born Twiztid (disc only)
JCW 1-3 (discs only)
A Family Underground


Charms:
2003 Silver hatchetman charm (worn/broken bail)
2007 1st issue hatchetman charm (worn)


Head gear: unless noted all ball caps are flex fit s/m
Lotus blk w/wht cross mask (ebay)
Lotus wht w/blk cross mask (ebay)
Lotus blk cross logo 8in beanie
Lotus blk Blossom logo 8in beanie
Psy OG blk w/red hatchetman 8in beanie
2 Dope blk F.T.F.O. middle finger 8in beanie
Lotus script 05 blk gotj worn Violent J crew cap
Lotus script 05 wht gotj crew cap
ICP blk w/sm wht outlined hatchetman mall cap x3
ICP blk embroidered joker cards mall cap
Madrox blk Phatso cap re-issue no back
Madrox blk Phatso cap OG w/Madrox on the back
Lotus blk cross logo on side cap
Psy 02 blk w/red hatchetman cap
Lotus blk black rain bandana
Psy blk OG hatchetman bandana
Blaze blk gang rags bandana
Rydas blk paisley bullet bandana

Tech N9ne Angehellic era 8in blk beanie
Tech N9ne Everready era ball cap

Misc:
Lotus Black Rain tour All Access pass
ICP C.O.C. afghan blanket/throw
ICP Wraith blk & wht face paint figures both
ICP Hells Pit Zombie figures both
ICP batsu figures both
ICP new era C.O.C. lunch box (no thermos)
W.I.C.K.E.D cards all 10
ICP shock cards all 4

More to come as I find/acquire it..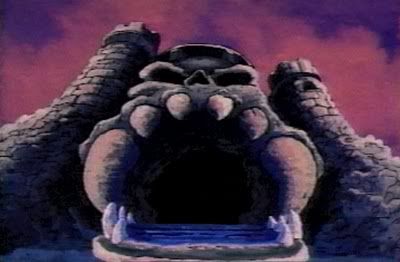 Refs in Bio
My Stash